With winter incoming, the team has been busy working on some more great features.
1. Improved navigation
We have redefined the Embedery admin navigation. We hope the new look and feel help you find all you need in as few steps as possible.
We are excited about this update since we have been thinking about the redesign for a while.
This update will also enhance the responsiveness of Embedery and help with navigating on the go with your mobile phones.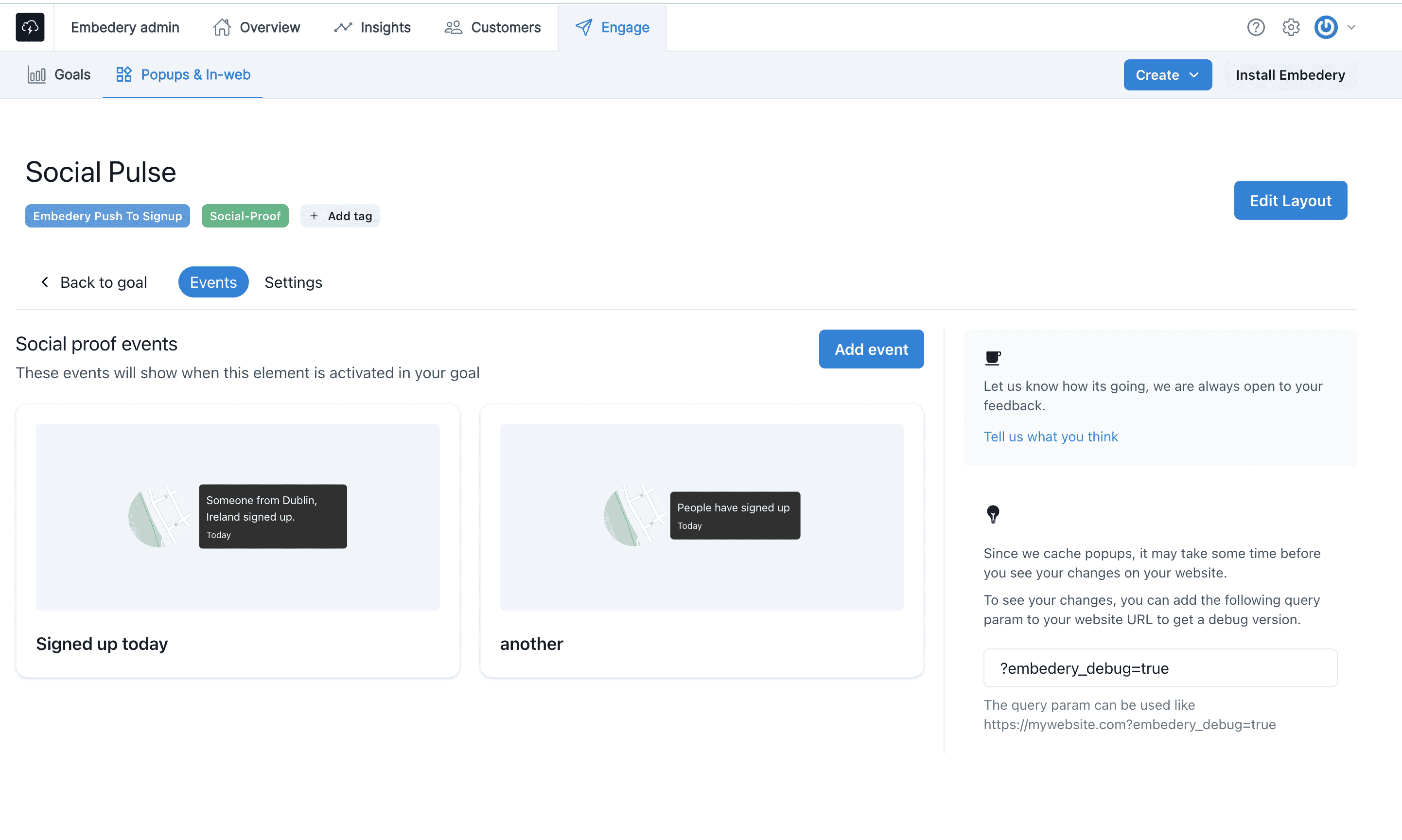 One of the features we've been most excited about this month has been a new in-web element type, known as social proof.
With social proof popups, you will be able to bring a sense of the activity of your brand to your future potential customers. Show when and how often your products have been purchased or how many people have signed up today to help convince and reassure potential customers that your brand is one not to miss.
To learn more have a look at our new landing page https://embedery.com/elements/social-proof
3. Customer page
The customer page is another important and monumental feature to bring us closer to our vision of being one of the best customer engagement platforms on the planet.
With the customer page, you can gain insight into who your customers are and how they interact with your content. The customer page is made available thanks to the identity API, with this API you can easily identify who your customers are and help personalize their experience around your brand.
4. Custom Events
Custom events are one of the main pieces of Embedery, with custom events you help define the stories around your brand and how the solutions we provide can help convert more visitors into customers.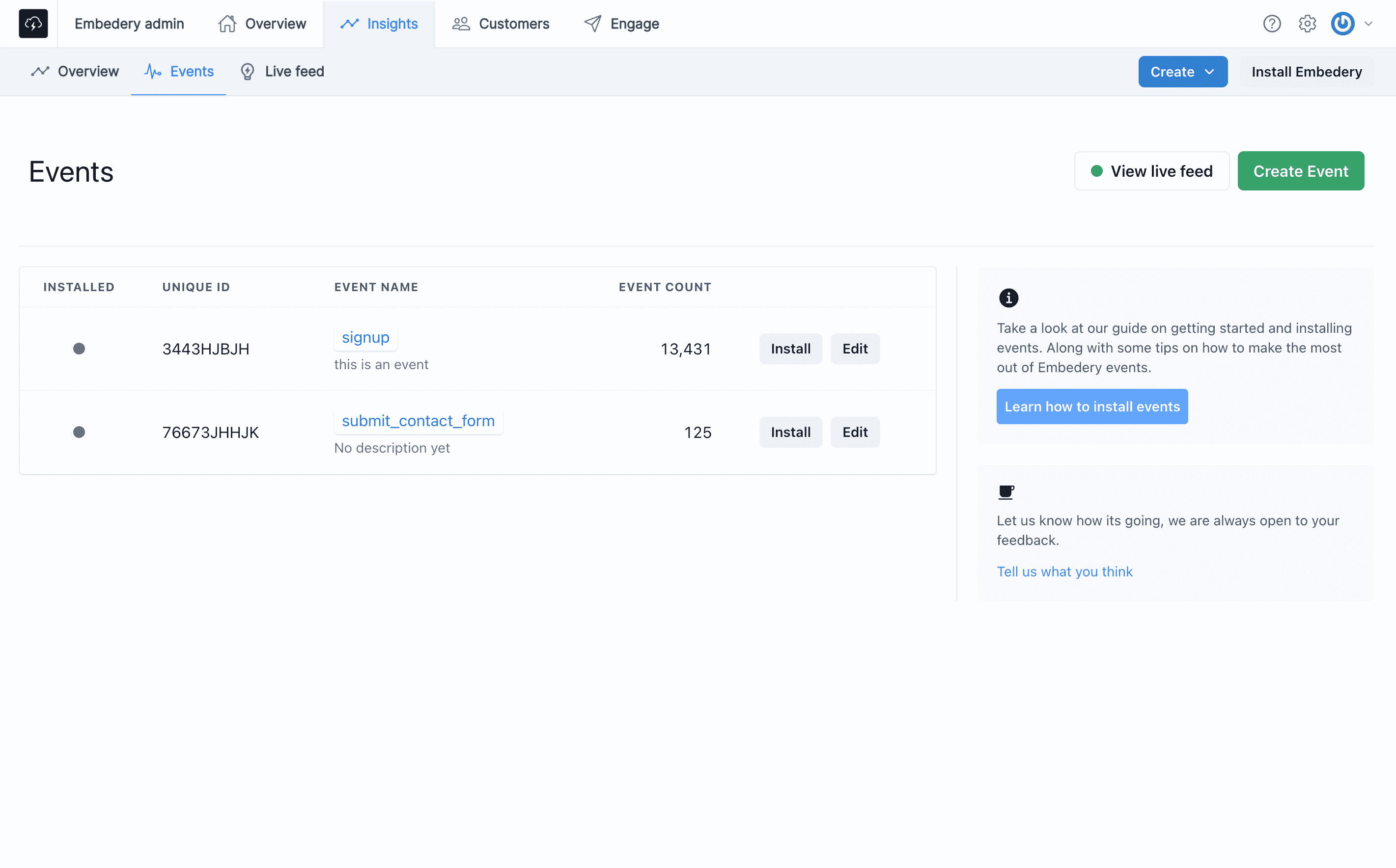 With custom events you can define them using our events page, this will allow us to implement the events with the rest of our platform.
You can learn more about our event-based system here https://embedery.com/insights
5. Real-time events
On top of introducing the event system, we have also added a new page to allow you to see events arriving in real-time.
As your website and other properties are being used, see in real-time how visitors and customers are interacting and in real-time make informed decisions to enhance your product.
6. Refined goal metrics
We have also introduced some improvements to goals, on top of being able to manage the customer journey you will now start to gain insight into how your goals are performing, and gain access to bottlenecks on where in your flow your goal is failing. With this information, you can then make an informed change and see real results that help you reach your goals faster.
That's all for December
We hope you are making the most out of Embedery and we are here to help you succeed, feel free to contact us with any questions.
Thank you
The Embedery team.