Updated Editor Layout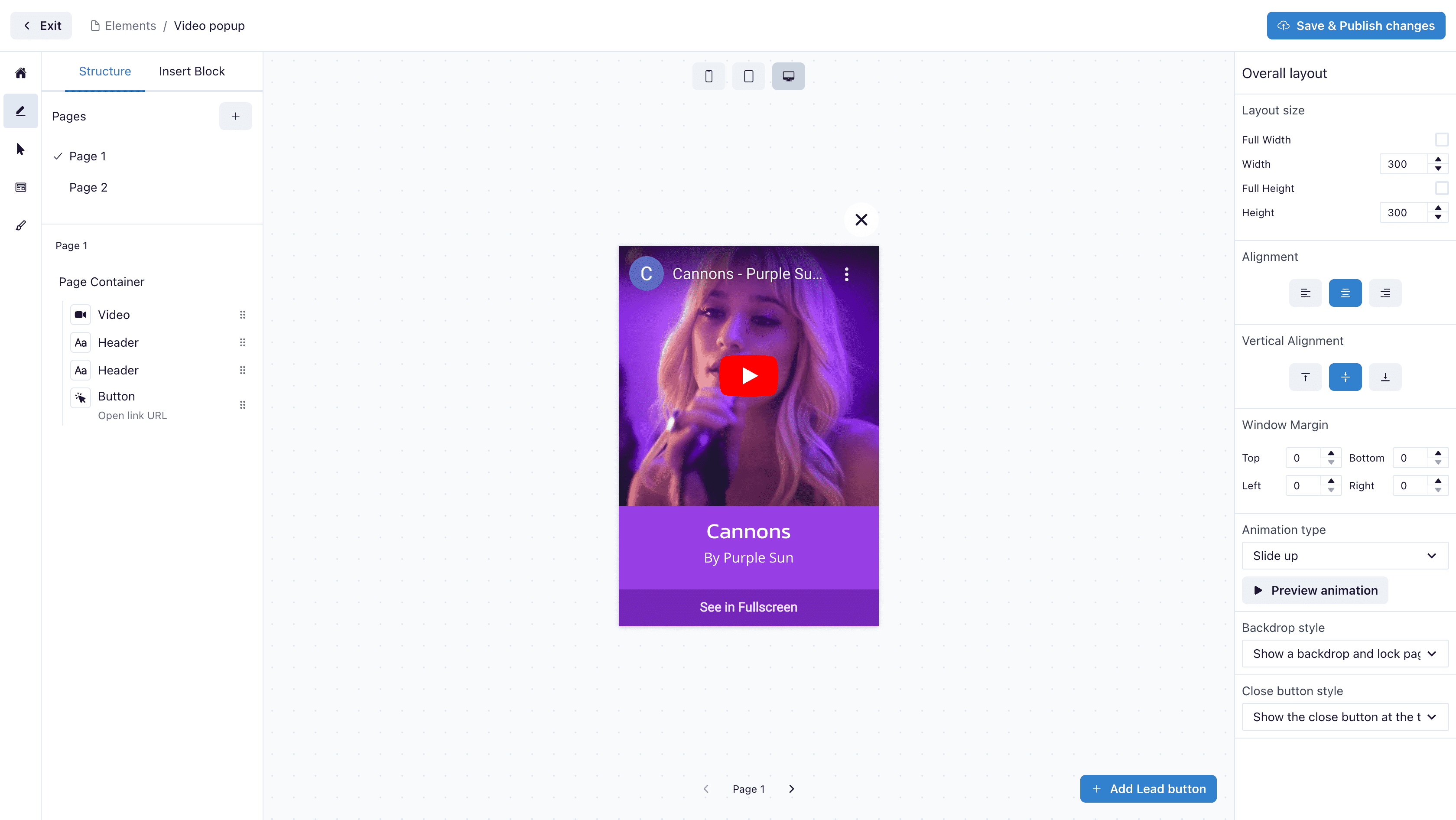 We have simplified and refined the Element editor to make it easier to get around and to build your ideal popup or element.
We have introduced a new main navigation panel on the far left-hand side along with a new top bar with a breadcrumb trail to keep in the context of what popup you are working on.
Video blocks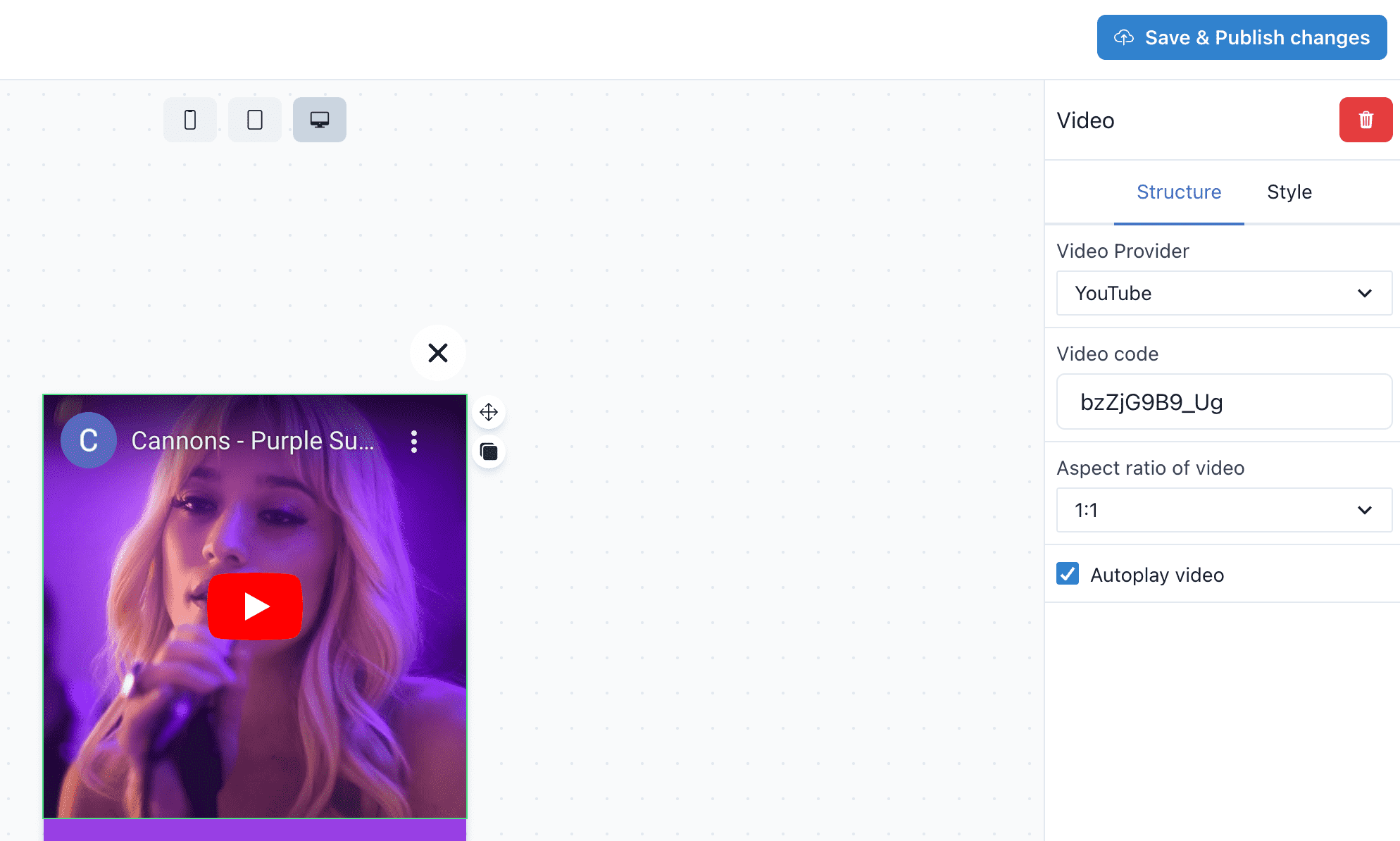 Introducing a request feature, video blocks. Now you can easily embed YouTube, Vimeo, or even a custom video URL into your popup.
We also provide a number of aspect ratios to help with positioning and presenting your video, and like everything else, all blocks are fully responsive to work across any device type.
Lead button redesign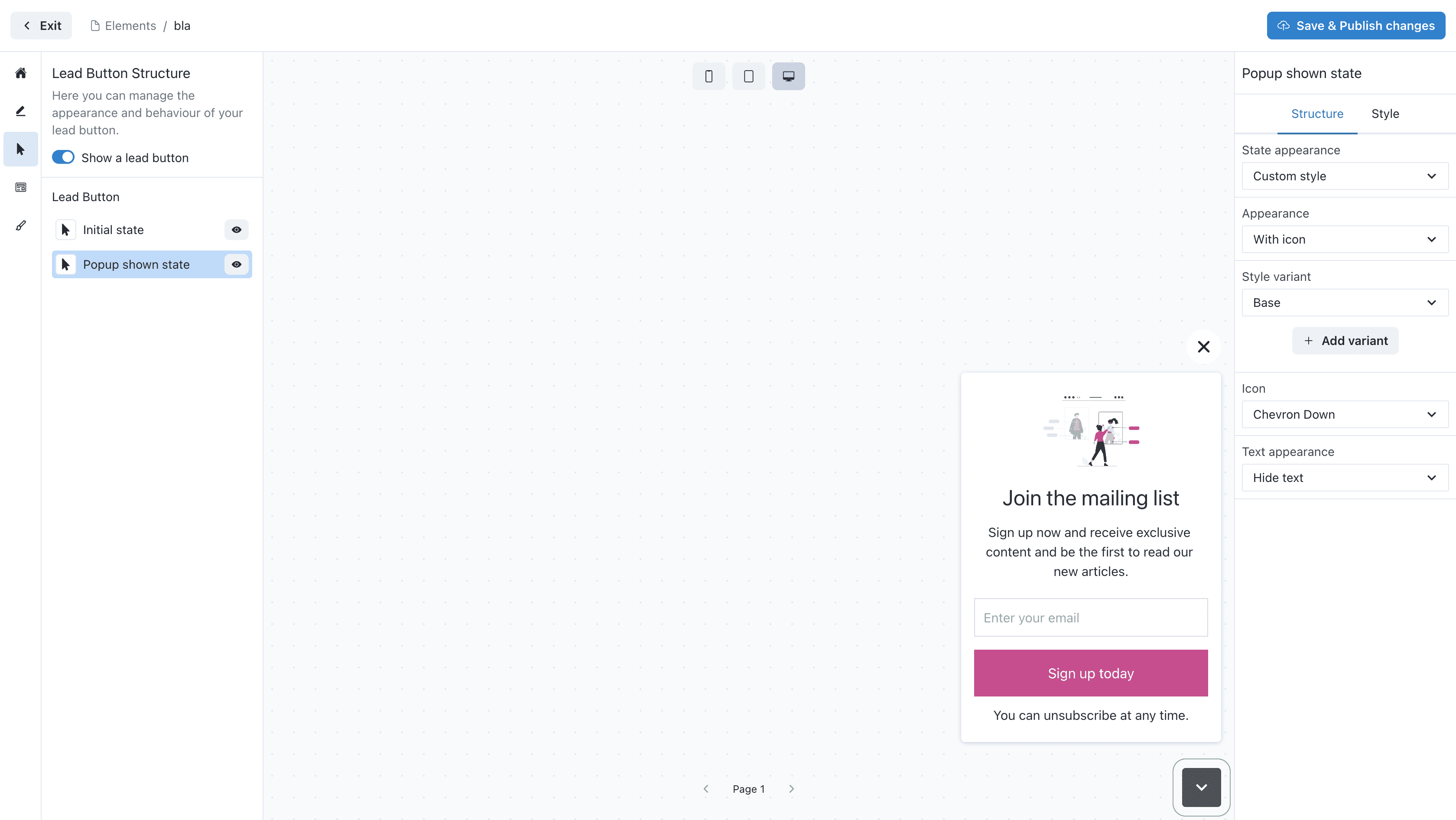 Introducing the all-new lead button redesign. We wanted to mimic the main element editor with the layered approach and compromised by presenting different states the lead button may have.
So when the lead button is clicked, the popup will appear. It will then be in an active state.
So out of the box, we provide a number of icons that can be used, along with the ability to upload and use your own image.
Tons more templates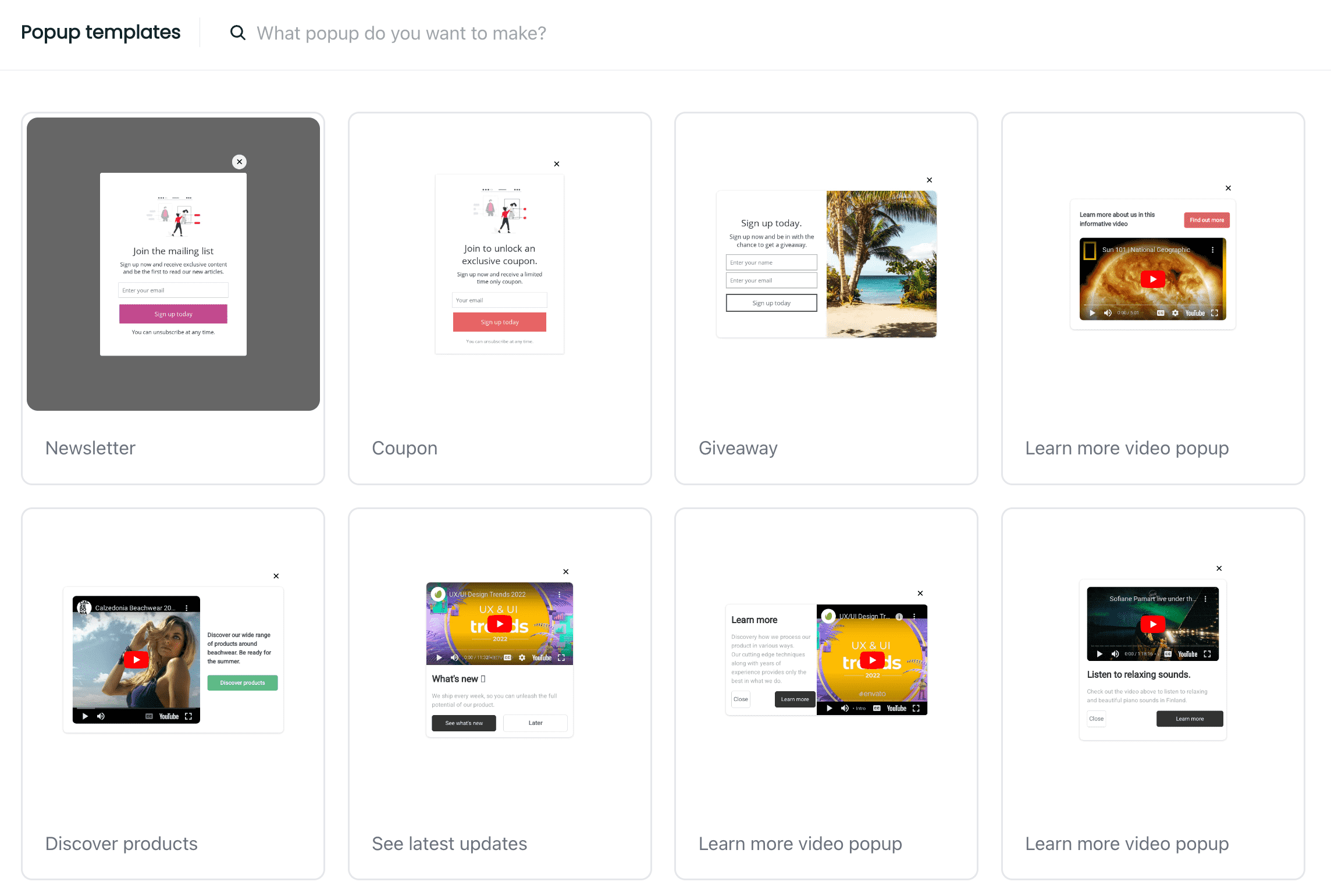 With each new iteration of Embedery, we try to include tons more templates to provide you inspiration in building your own popups, but also to help you quick get started and solve your business problems.
This month the focus was on the video block, so we have included up to 10 new templates. Check them out and let us know if you find them helpful.
Improved button logic
It's a small feature but also one that can provide tons of possibilities to build powerful experiences.
With Button logic, you can now navigate users to other pages in your popup, great for surveys or onboarding popups with tons to share.
But also we have added the ability to set a button value, so when you submit a form, the button value will be included, this is great for building experiences that provide preset answers.
Small update, apply all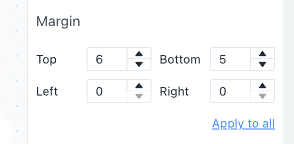 A number of our styles are specific to a side, to help with productivity, when you modify the first field, we will present you an option to quickly apply the change to all of the other sides.
That's all for September.
We have tons more features and enhancements scheduled and we hope you are finding great value in Embedery.
Let us know at info@embedery.com, we're always available to help with any questions you may have or any feedback you'd like to share.